Giant property Australian developer, Mirvac, commissioned us to build and install a staircase for their legal/accounting client.
Our solution was a steel frame encased in blond native hardwood timber. It would take reflective advantage of the abundant light available. At the same time it would soften the sometimes stern atmosphere of multi-level open space office environments.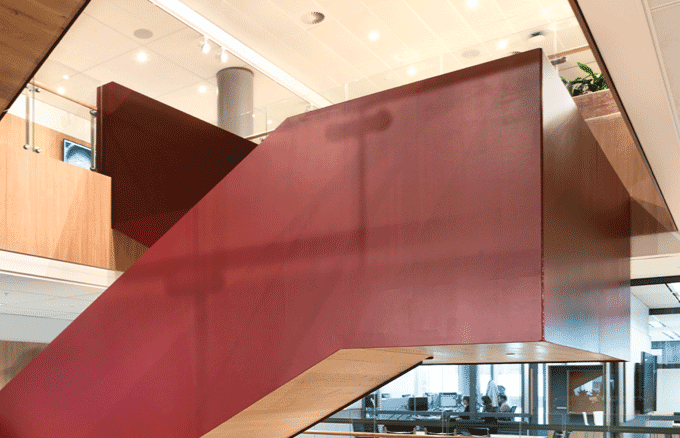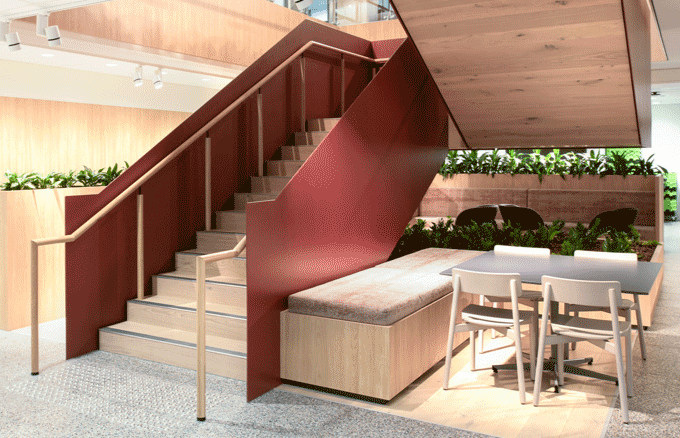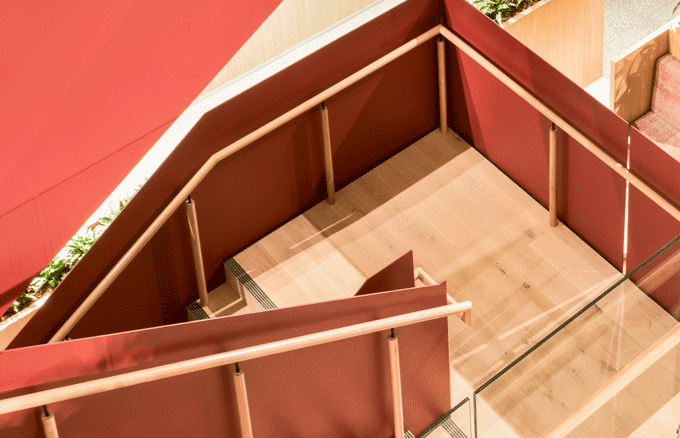 Quality and safety of course shared priority, but value for money was also a strong candidate in the brief.
Among our tasks was ensuring the timber balustrades lined up perfectly. The design brief demanded we tied the timber and handrail components back into the steel work. They had to form a structurally rigid frame able to absorb punishment from medium to heavy traffic loads.
The black tread edges, or nosings, provided compliance with the Disability Discrimination Act (DDA). It requires a contrast for visually impaired people to distinguish the edge of the tread. On occasions we also use different species of hardwood to make the colour contrast.