The Element Hotel perches close to the Yarra River in the Burnley pocket of city-fringe Richmond. Part of the worldwide Marriot chain, the Element staircase bears the hallmarks of most of our best work, carried out for Hamilton Marino, a renowned Australian multi-level apartment and commercial construction company.
The staircase features an elegant and sleek combination of nearly all of our favourite contemporary materials: marble, rare timber, marine grade solid stainless steel, and glass.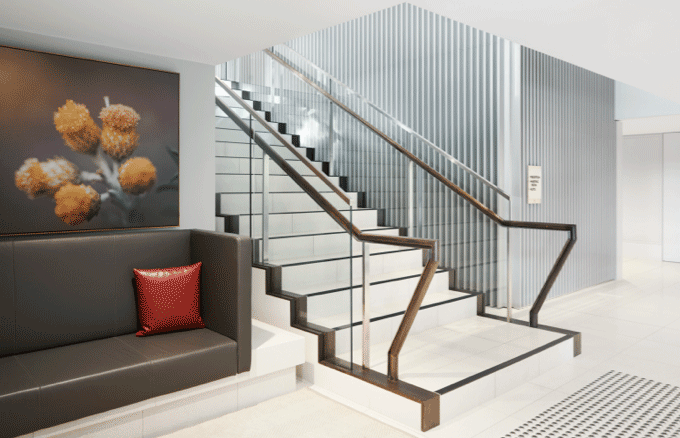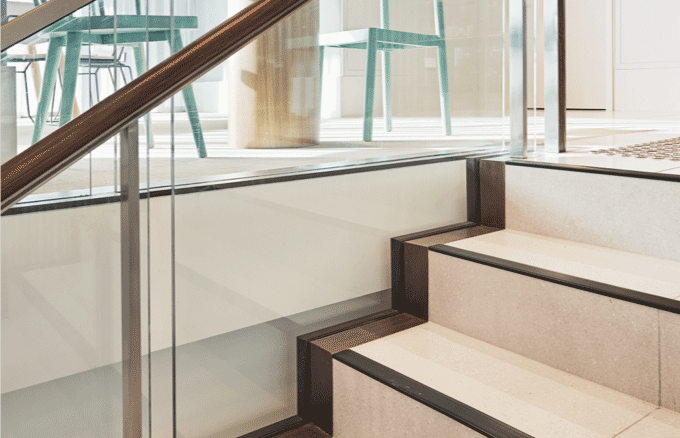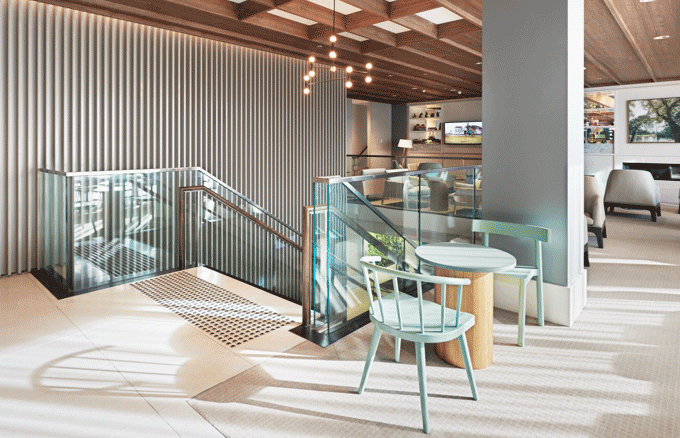 The overall effect gives the eye a sense of a seamless cascade, whether ascending or descending.
Responding to the design theme of twinned sensuality and solidity, we constructed the staircase skeleton in concrete. We pre-positioned the fixings for the solid glass balustrades and stainless steel posts in the framework so as to be fully concealed on completion.

To finish on a note of luxury, we chose an unusual, tight-grained north American walnut, and capped the stairs and leading tread edges in the same material for a stunning visual contrast.