Australian standards for safety, quality, and durability exceed those of most of the rest of the world. This Middle Park staircase is in one of Melbourne's prosperous inner bayside suburbs. It's a great example of adapting an overseas design to comply with stricter Australian manufacturing and installation requirements.
In this case, we worked with boutique premium residential builders, Blu Seven. We had to interpret, redesign, and construct this highly architectural staircase from a photograph their client brought home from Europe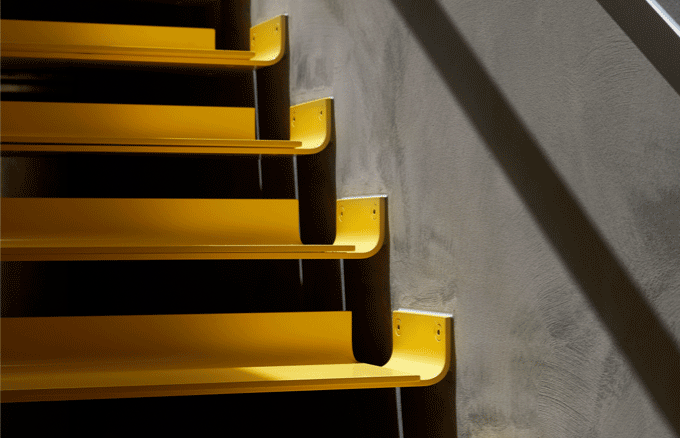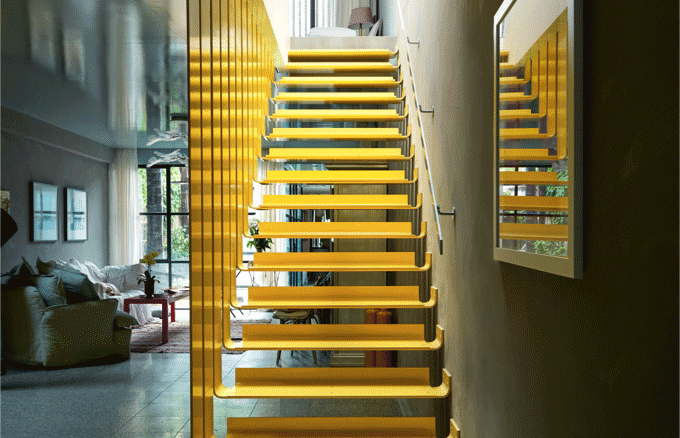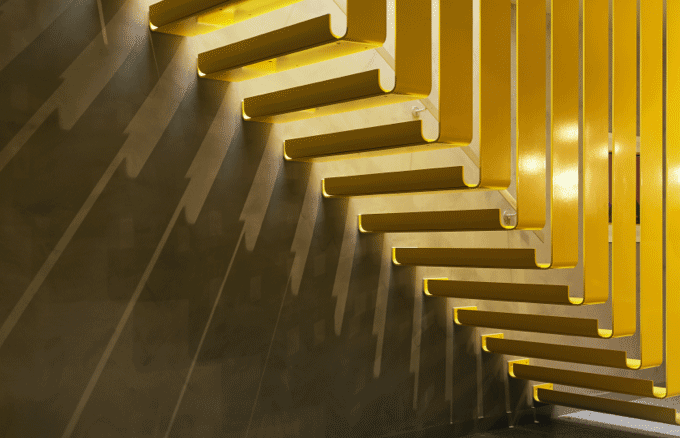 The finished effect is visually commanding, and fully in keeping with the contemporary vision of the owner.
Constructed entirely of powder-coated mild steel, we formed and bent the balustrades and treads from a single piece of steel for strength and structural integrity. The tops of the balustrades are welded invisibly into the ceiling, and the treads into the side wall. The tread risers, again a single section were bent and bolted/welded to the tread risers.